A triathlon is a contest of swimming, cycling, and running. It is a multi-discipline sport, which requires hard training and a fit triathlete. Mallorca Training Camp Triathlon can help you get qualified for this purpose because triathlon is more about a personal goal. Events of triathlon have a reputation for being welcoming and supportive to beginners. This event has several racing distances. Typically each stage is directly followed by others. Events of triathlon can have below 50 to over 2000 competitors. It is a perfect sport to test the love of sports supporters.
Basics:
Triathlon, by definition, means a single race having three different events Swimming, cycling, and running, done in the same order by keeping the risk factor in mind. As swimming is the riskiest between the three, the first event is swimming for the athletes to start triathlon with a fresh body and mind. The winner must have to complete all three rounds. Officially the first triathlon was held at Mission Bay, California, on September 25, 1974.
Types of triathlons:
Aquabike (Swin-bike)
Aquathon (Run-swim)
Duathlon ( Run-bike-run)
Triathlon (Swim-bike-run)
Reverse (Run-bike-swim)
Triathlon Race Distances:
| | | | |
| --- | --- | --- | --- |
| Type | Swim | Bike | Run |
| Super sprint triathlon | 400m | 10km | 2.5km |
| Sprint distance triathlon | 750m | 20km | 5km |
| Standard distance triathlon | 1500m | 40km | 10km |
| Middle distance triathlon | 2.5km | 80km | 20km |
| Long-distance triathlon | 4km | 120km | 30km |
| Ironman distance triathlon | 3.8km | 180km | 42km |
The distance of the triathlon varies. Triathletes come in different shapes and sizes; not all can take part in the same distance race.
Tri Swim Gear:
Wet suit:
There are mainly two types of Wet suit:
Full-Sleeves (better grip and keeps you warm)
Sleeve-less (flexible and cheaper)
Tri-Cycle Gear:
| | |
| --- | --- |
| Required | Recommended |
| Bicycle | Aero helmet |
| Helmet | Bike shoes |
| Hydration | Clips |
| Super-awesome high-speed legs | Sunglasses |
Tools:
Extra tubes
Tire levers
Multi-tool
CO2 cartridge
Saddlebag
Tri Run Gear:
Running shoes
Stretch Laces
Race belts
Transition Area:
The transition area is where triathletes change their gears and do whatever else they want before entering the next event. It separates one event from another.
If new to triathlon:
If you are new to triathlon, you require a fit, healthy body with a lot of training, and for initials, training sessions are perfect for a start.
Some preparation tips for the first Mallorca Training Camp Triathlon are:
Time management
Proper food course
Water and nutrition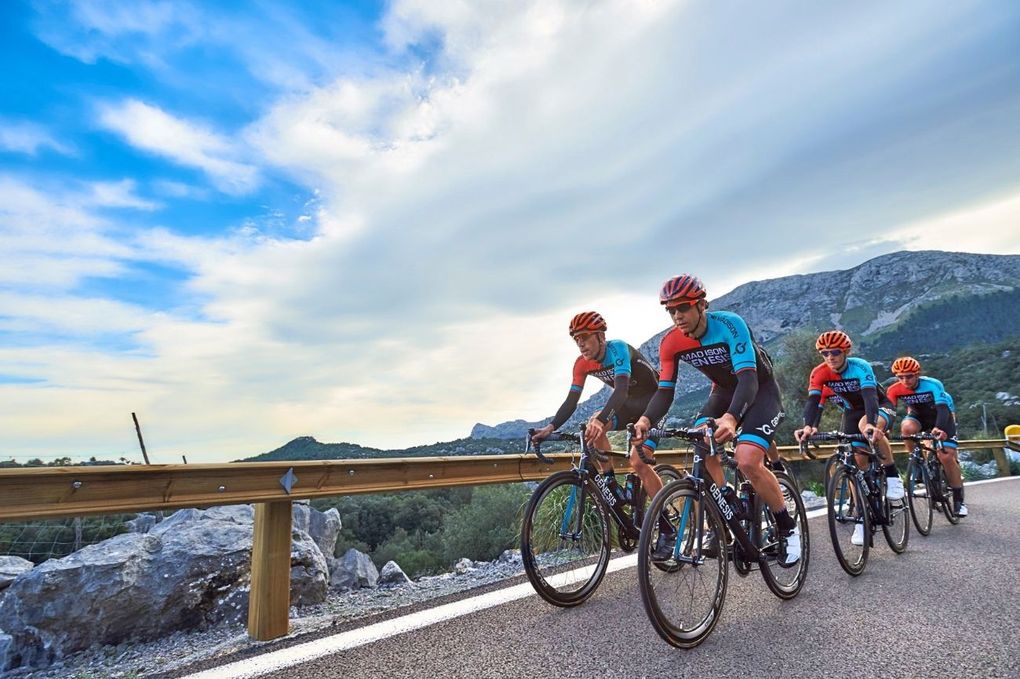 Triathlon Fitness:
Whole-body muscularity training plays a vital role.
Learn how to save energy in the body.
After swimming and cycle, start the race at a lower speed like a marathon.
Key points to remember while training:
Consulting a physician is necessary.
Start training with small steps.
Let fatigue level balance.
Let the body adjust with time
Consult professionals like Mallorca Training Camp Triathlon.
Develop high-level stamina.
Stamina increases with time and training.
Take the proper and correct diet.
Rough training can lead to injury.
Understand your body and work according to that.
Working hard and working smart both are essential
Need the right gears for success.
Advantages of training:
Increase stamina.
Good health.
Mental stability.
Decision making capability.
Injury proof body and mind.
Increase confidence level.
Set examples.
Top Triathlon Events:
The London Triathlon
Noosa Triathlon Multi-Sport Festival
Wilf Flower Festival Triathlons
Ironman New Zealand
Ironman 70.3 Pucon
Hy-Vee Worldcup
Hawaii ironman world championship
Escape from Alcatraz
Life Time Fitness Triathlon Series
Nice Triathlon